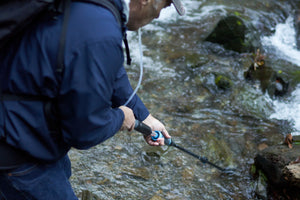 Born Deep In The Utah Backcountry
Our mission at PURTREK is multidimensional. We believe in the power of the outdoors to
improve our quality of life as humans and we believe in empowering folks from all walks of life
with the confidence and tools to get outside and recreate responsibly.
Feeling well-prepared helps give you the boost of confidence needed to get out there—whether
it's on your first day hike, a fly fishing trip, a walk in nature or an endeavor to complete a
massive thru-hike. That's why we spent 5 years iterating and reiterating our flagship product,
PURTREK Trek Pole Water Filtration System, to perfection. We had the goal to engineer a
multi-functional product using outdoor industry leading materials and design principles that can
be offered at an accessible price point. High-caliber outdoor gear shouldn't only feel accessible
to seasoned adventure athletes.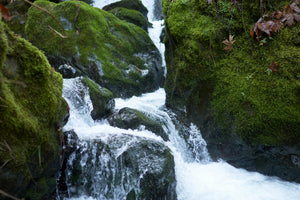 PÜRTREK Was Born Deep In The Utah Backcountry
We Are On A Mission To Eradicate Dehydration
50% of hikers do not hydrate properly in the outdoors. PÜRTREK solves the issues of getting efficient access to freshwater outdoors. This ingenious combination of a hiking/trek pole with a built-in pump-style water filtration system provides quick and easy access to hydrate instantly. Gone are the days of carrying a separate water filter, water bottle, or cumbersome filtration gear. Now you can lighten your pack and hydrate without the extra weight.